Brunel Swivel Bridge Project Reports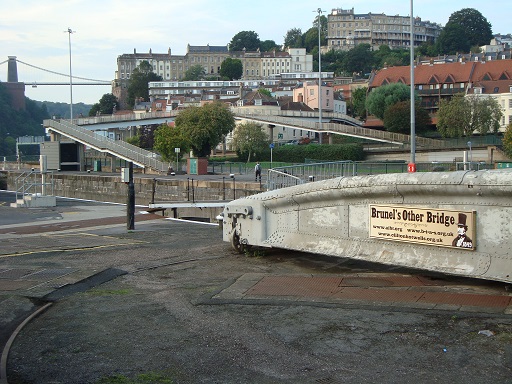 Brunel Swivel Bridge, with the Suspension Bridge in the background
Details of the following will be found below:
Inspection of Bridge Superstructure Jan 2016
This report summarises the results of an inspection of the bridge superstructure, which took place over the spring and summer months of 2015. The findings of the report are limited to the extent that no intrusive inspections, investigations or tests were carried out.
This report should be read in conjunction with drawings produced to show the results of the inspection, viz Drawing Nos 511 to 516 and 520 to 589 and with the associated files of photographs taken during the inspection process.
---